This years National Architecture Conference (8–10 May 2014) held in Perth. This years theme,was quite interesting- Realignment to region. A bit like " Bringing Architects together" , our Melbourne event theme!
Architect Merina Tabassum from Bangladesh was also there in the panel discussion.
This conference deliberately skewed the equation to Australia's near Southeast Asian neighbours, featuring speakers from Indonesia (Andra Matin), Malaysia (WHBC and Sek San Ng), Singapore (Australian Richard Hassell of WOHA) and Vietnam (Vo Trong Nghia), as well as some Southern Hemisphere companions…Colombia's Alejandro Echeverri, Cazu Zegers from Chile and Jo Noero from South Africa. The northern hemisphere was represented but balanced Beth Miller from the US and David Adjaye (who covers London, Washington, Berlin and Ghana) with representation from China (Lyndon Neri of Neri and Hu) and the Indian sub-continent (Gurjit Singh Matharoo from India and Marina Tabassum from Bangladesh).
It also says– Marina Tabassum impressed upon the audience the fickle nature of Bangladesh's delta and its material influence upon her architecture.
Please read the full article  about the Full house discussion matters at Perth Convention Centre  from Architecture Australia link above.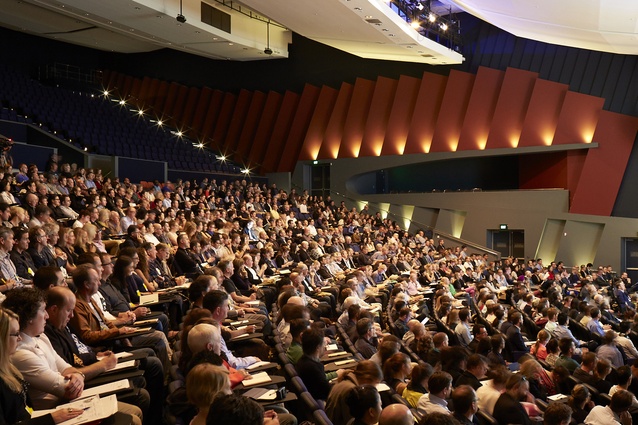 Comments
comments